Factory Keyless Upgrade Vehicle Security System
Model: PRO9233Z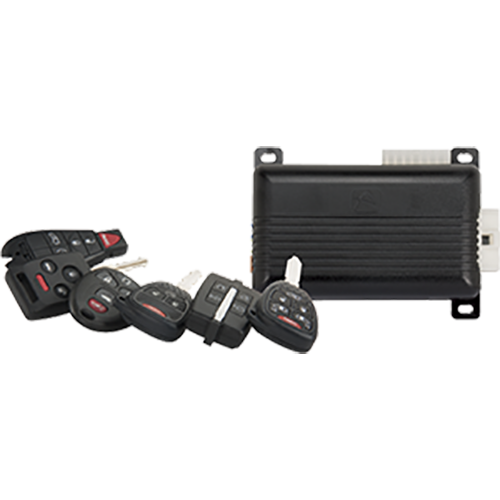 KEY FEATURES
Uses existing OEM remote controls to operate system

Starter interrupt

Automatic Arming

Automatic Locking

Parking light flasher

Dual stage shock sensor

FlashLogic Based System Programming

Telematics Port - Carlink Ready
If You Are Interested in this Unit, Inquire At Your Local Authorized Retailer.
Find Your Replacement Transmitter
PRODUCT OVERVIEW
The PRO9233Z factory keyless upgrade to vehicle security uses the existing OEM remote controls to operate the system. It features a dual stage shock, starter interrupt, flashing parking lights as well as a telematics port.
Features
(continued)
Limited lifetime warranty - includes nationwide travelers warranty